Welcome to Karp Rebellion! We are a very friendly server with friendly staff, great players, and you get a shiny starter!
What is Karp Rebellion?
Edit
Karp Rebellion is a Pixelmon server on Minecraft version 1.8.9 and Pixelmon version 4.2.7. In order to get started, use /bs for a menu on loads of options, or if you have trouble with navigating simply ask a helper or staff member and they will help to the best of their ability! We would love for you to join after all you will be welcomed by this amazing comunity that grows on you, we will love to see you there and forever stay Karped.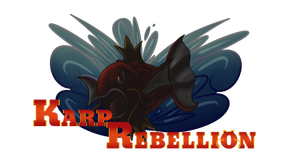 Quick Links
Edit
Ad blocker interference detected!
Wikia is a free-to-use site that makes money from advertising. We have a modified experience for viewers using ad blockers

Wikia is not accessible if you've made further modifications. Remove the custom ad blocker rule(s) and the page will load as expected.